Our solutions for warehouse and distribution
---
Are you going to outsource warehouse operations to a third party, or operate the warehouse yourself? We have effective solutions for both operating models. Here are some of the things we can do for you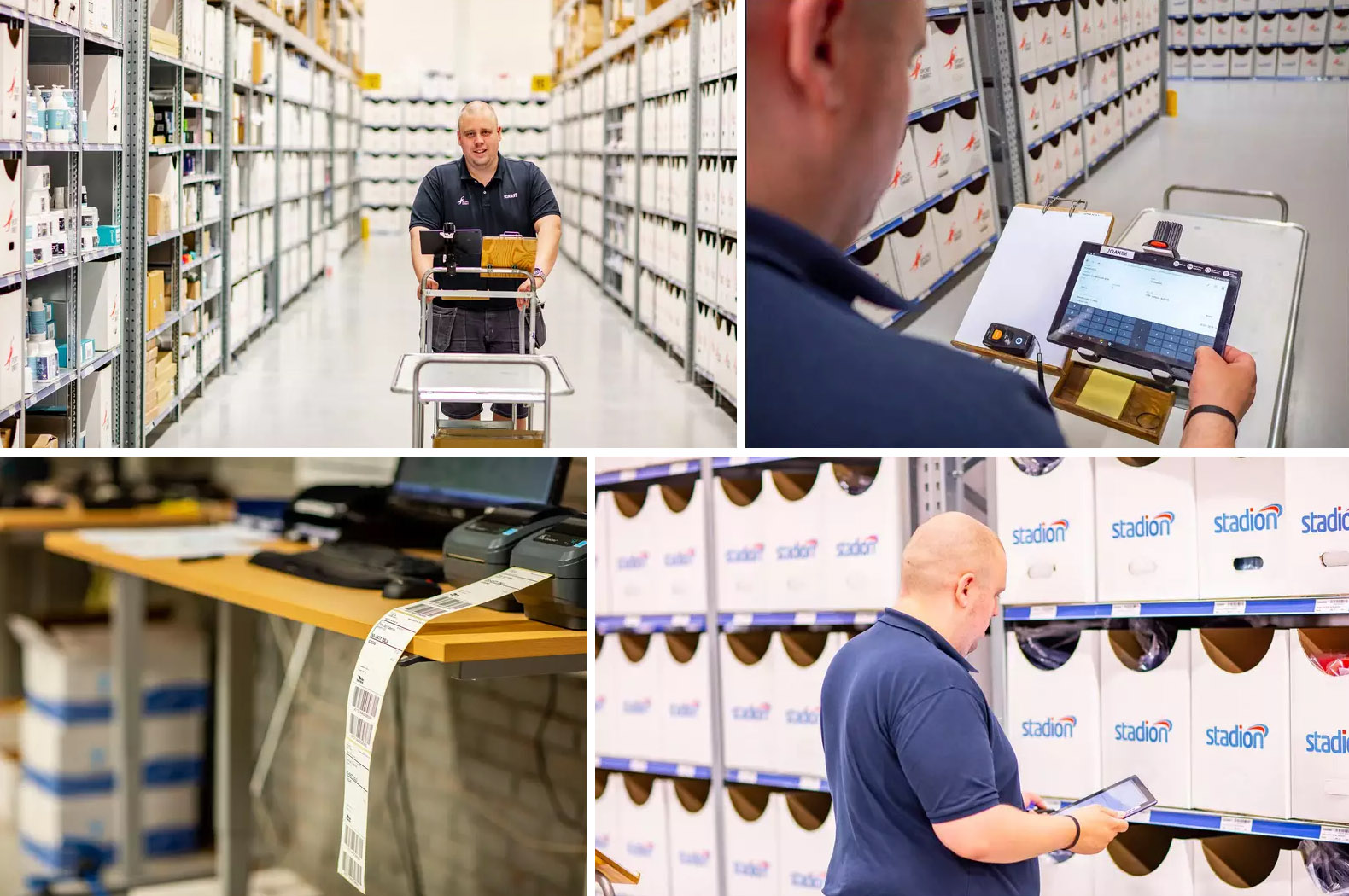 bizClick logistics - a modern inventory system
- a solution for picking and packing, goods receipt and stock counting

bizClick logistics is a WMS (Warehouse Management System) that connects to your company's ERP System to streamline your inventory tasks. With smart integration and an advanced rule engine, we ensure efficient data flow between the order system and the warehouse employee's mobile device.
bizClick logistics was developed in Norway, in close dialogue with our customers. With modern mobile technology, over 20 years of experience with ERP integration and a short distance between the users and the development environment, we provide a solution that is well adapted to the customers' needs.
bizClick logistics is a flexible and scalable system that can fit both small and large organizations. The solution is delivered both as installed software "on premise" and as a cloud service "SaaS". In both models, the warehouse operators work on tablets that communicate wirelessly with ERP via the integration engine. For those who require the warehouse manager to check or plan parts of the work manually, bizClick logistics has an administration solution that can be used.
bizClick logistics + Visma.net = efficient logistics in the cloud

In a completely new cloud service, we have connected bizClick logistics with Visma.net! With this you get the ERP system, the storage system and the cloud integration services together. The warehouse staff use tablets with the bizClick logistics app that connects to the solution via the internet.
The solution has exactly the same flexible functionality as the "on premise" version: picking and packing, goods receipt, stock counting, inventory corrections and distribution.
A cloud-based ERP with a good logistics function? Talk to us about bizClick logistics and Visma.net!
bizClick logistics
- full control of your own transportation

For companies with their own or permanently hired distribution vehicles, bizClick logistics ensures that you have a complete overview in one system - right from the time the product is picked up in the warehouse, until it is delivered to the customer.
You can, for example, plan picking on the basis of a driving route to be filled. Then, the driver uses a bizClick app to load the vehicle and automatically generate a load message to the customer. When the item is delivered, the recipient can sign on the tablet, the driver can take a picture and record any non-conformance, and the solution registers the coordinates of the delivery. All data is returned to bizClick and, if desired, passed to ERP and/or to "My Page" on the web.
bizClick logistics is not just a WMS/warehouse system (Warehouse Management System), but also a TMS/transport system (Transport Management System)