bizClick mobile sales - for selgere på farten med ordrefangst mobil!
---
Our mobile sales solution, bizClick mobile sales orders are mobile and are used by companies that have sellers in the field, sellers at trade shows and as a B2B solution where regular customers register orders.
With an app on a tablet or mobile you can have a full overview of customers, products, inventory, prices, order history and selected key figures. Order registration is carried out quickly and easily using touchscreen or barcode reader and the orders are transferred directly to the company's ERP system.
The solution is available for both Android and iOS.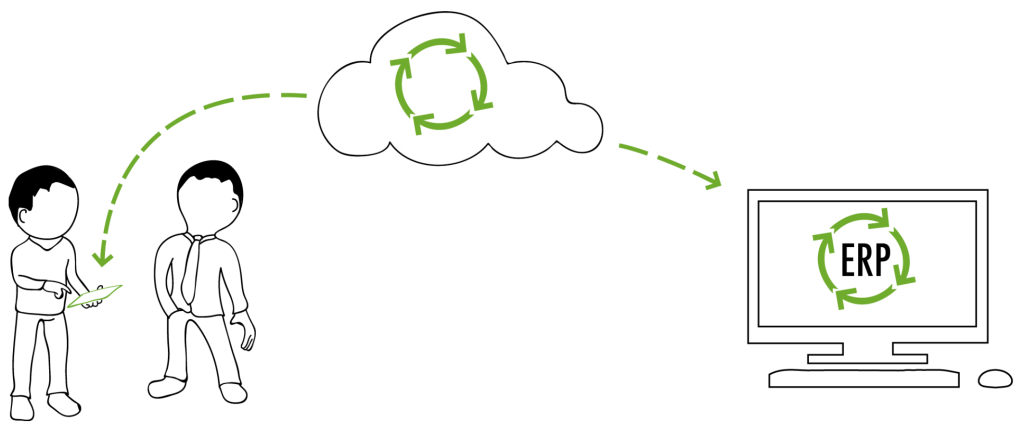 Our customer Engelschiøn Marwell Hauge uses this solution and is a satisfied customer who tells:
"After four of our salespeople tried bizClick Mobile Sales for a couple of months, there was no doubt: We have to roll this out to the entire sales team! An advanced solution that is simple and efficient to use. Implementation of the solution, including a rather comprehensive integration with Visma Business, proceeded quickly and painlessly. Highly recommended!"

Øyvind Berger, Engelschiøn Marwell Hauge